Kitzia Barrera, founder of Innovando la Tradición and Colectivo 1050 Grados, is an industrial designer by training. To further her understanding of design thinking, however, she turned to Oaxaca, Mexico's ceramicists, artisans whom she believes to be among the world's most accomplished "design thinkers."
We often think of design and sustainability as modern concepts and innovations, Kitzia tells us. In reality, artisans and traditional communities have been operating like this long before the modern world took shape.
Oaxaca's pottery tradition dates back nearly 4,000 years, and the region's indigenous potters have practiced a lifestyle and craft that is profoundly wise and sophisticated.
Oaxacan potters make crafts and tools to support a way of life. Kitzia tells us that Oaxacan ceramics are functional and beautiful. More importantly, they are designed to support a sustainable lifestyle, where the materials used come from the earth and go back to the earth. This template for living, one uniquely conceived by the "artisan mindset" is incredibly relevant today, according to Kitzia.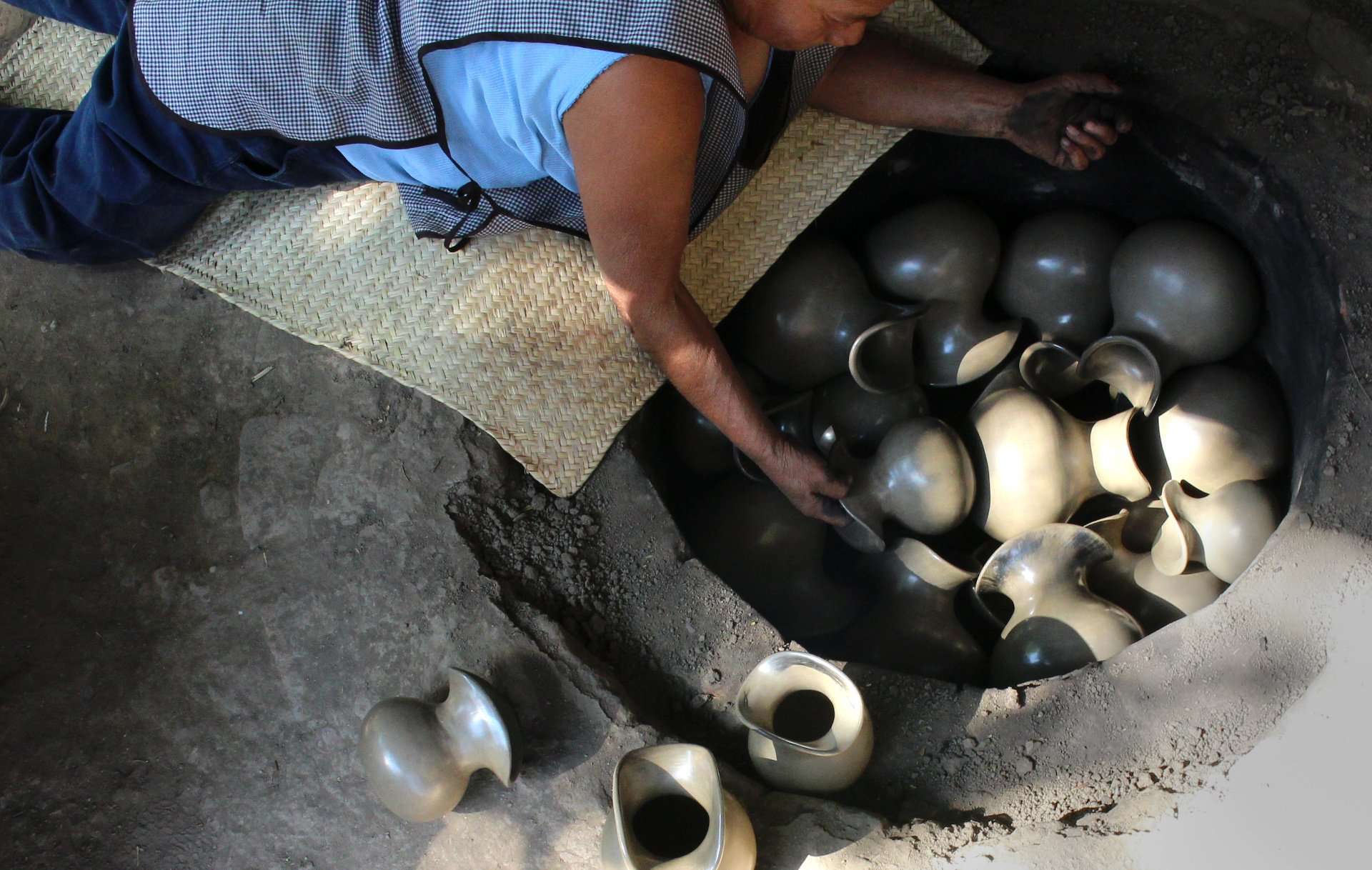 While much of the craft has been practiced uninterrupted, in its original format, pottery in Mexico has evolved. The Spanish Conquest in the early 16th century had a tremendous impact. The Spanish introduced the potter's wheel, the enclosed kiln and glazes. Some items like the comal (used to make tortillas), grinders and cazuelas (stew pots) survived, while the Spanish preference for glazed pottery proliferated.
Although indigenous designs and motifs deteriorated in many parts of Mexico, Oaxaca remained untouched for the most part. Oaxaca was shielded by its mountainous geography and a mindset that is resistant to change.
Today, the invasion of commercially manufactured goods is competing with handmade pottery. At stake are the artisan-made objects, and the mindset and the values that support this way of living and creating.
In this episode, Kitzia talks about her work with the pottery masters of Mexico. She shares what she has learned and why each of us should listen, pay attention and learn from these preeminent artisans and designers of a sustainable lifestyle.
For more information on Kitzia and Colectivo 1050º, visit: www.1050grados.com
Follow on Instagram: @colectivo1050grados
Missed the previous episodes of Radio Ock Pop Tok? Read and listen here!
Get in touch: [email protected]